AUDIT, EXPERTISE AND SECURITY
Our credibility and reputation are based on 30 years' experience serving the most demanding industries. The use cases we have encountered throughout our history and our technical expertise in materials enable us to quickly understand your constraints and propose the most appropriate solution. Where necessary, we work with you to analyse the conclusions of the safety auditors and develop a relevant response that meets your productivity objectives.
Help in preparing audits
In the run-up to audits by certification bodies, in the case of old production lines, we help you to identify the danger zones and preventive measures to be deployed before deploying new protections.
Once the new protections have been implemented, we work with you to prepare the technical files that will enable you to meet the auditor's expectations and justify the solutions implemented on your production line or machine.
Pre-project safety inspection
APC does not take the place of safety audit bodies, but helps you at the early stages to identify danger zones and risky processes, so that you can anticipate the action that needs to be taken. We also take the time to talk to each of the teams working on the site, so that we can understand the operational and safety issues facing all the parties involved in production.
Working with certification bodies
Through our experience, we have been involved in many campaigns to bring machines and production lines into compliance. As a result, we are familiar with the requirements of safety bodies and closely monitor developments in the technical recommendations of the INRS (Institut Nationale de Recherche et de Sécurité), a reference authority in the fields of occupational health and risk prevention.
Selecting electrical safety devices and interlocks
Mechatronic solutions for opening and locking detection are essential to complete the physical protection of equipment. APC can offer you the most advanced solutions, combining a very high level of security coding with RFID technology detection and extremely robust locking when required. As a partner of PIZZATO ELETTRICA for several years, APC can offer you ECOLAB-certified solutions approved in Europe and North America at very competitive prices.
Certified raw materials
In addition to the standardised chemical composition of thermoplastics, we know that technical characteristics can vary from one manufacturer to another, and can behave differently over time. This is particularly true for transparent materials (PMMA, Polycarbonate, PETG, PVC), whose transparency can deteriorate over time. We are therefore particularly demanding when it comes to the quality of the materials we use to make our casings, accessories and machined parts, to ensure consistent performance over time. To achieve this, we work with well-known manufacturers.
Where necessary, we provide material and food safety certificates (EU/10-2011 and FDA standards), thanks to the meticulous traceability of our supplies.
HIGHLIGHTS
Reading and interpreting audits
Knowledge of certification processes
Partner of PIZZATO ELETTRICA
Materials knowledge
Guaranteed results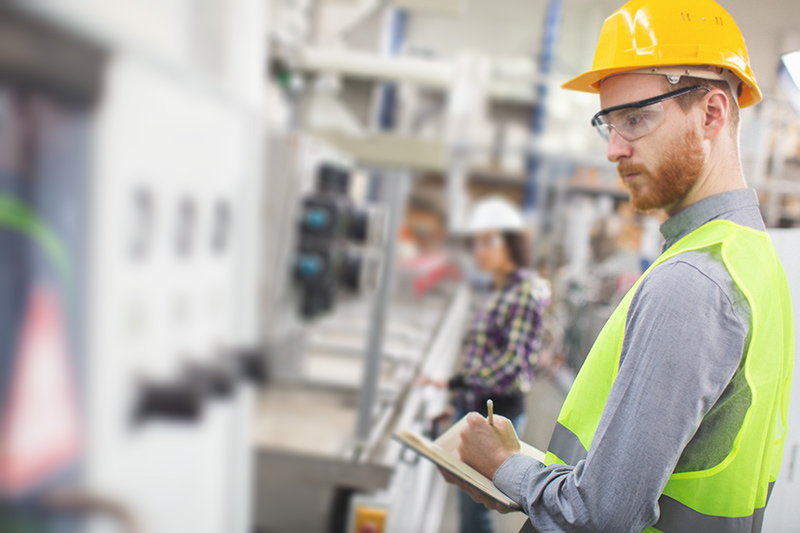 FOCUS
Following a serious accident on one of its work lines, this dairy manufacturer had to temporarily halt production of its flagship product in order to bring its equipment into compliance.
APC successfully supported the company in interpreting the non-conformities identified by the certification body, then in implementing its action plan and finally in the process of requalifying its production line until it could be restarted.
Headlines
Latest projects
APC shares its latest achievements with you, including casing, compliance, specific machining of various plastics and composites, design, and safe working environments for your teams.
SEE ALL OUR PROJECTS