Machining to drawing of parts in thermoplastic or thermosetting materials, and aluminium profiles in small and medium series, small or large dimensions.
HIGH LEVEL OF RESPONSIVENESS
A wide range of technical materials in stock enables us to carry out most of your machining very quickly: POM, HDPE, PEEK, NYLON, PC, PMMA, PETG, PVC, PTFE, Bakelite fabric, Aluminium, etc.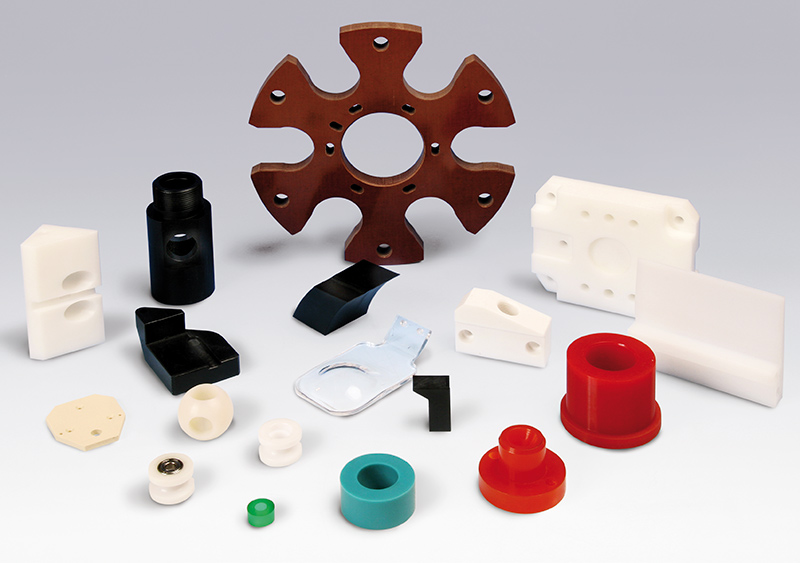 Machinery for small and large dimensions
CNC lathe, milling machine and saw

4-axis machining centre for plastic and aluminium bars and profiles up to 6 m in length

CNC router 2 m x 4 m
Folding, gluing and forming thermoplastic panels
Hot forming for formats up to 5 m².

Double-sided digitally-controlled radiant heating bench for plates up to 30 mm thick

Bonding of PMMA, PETG, Polycarbonate and PVC Glass
Reverse engineering of technical parts
Equipped with a 3D scanner, our design office can produce CAD models of parts for which you do not (or no longer!) have drawings.
HIGHLIGHTS
Reactivity

Knowledge of technical materials
Machining large parts

Reverse engineering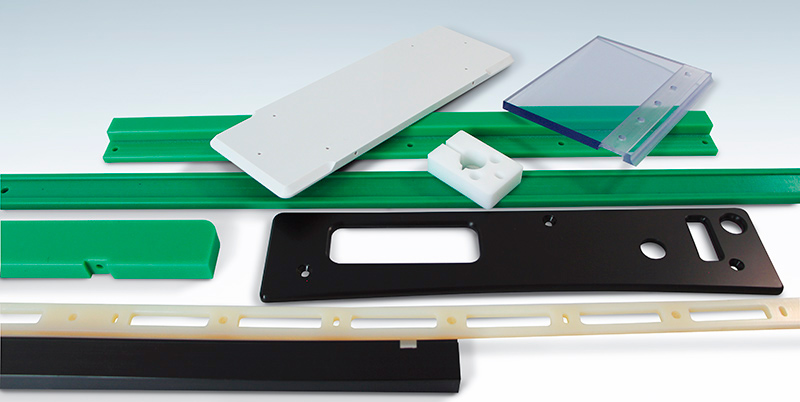 FOCUS
The disgorging operation is a very sensitive phase in the preparation of champagne. In full operation, two key parts of the automatic disgorger used by this renowned company broke. As he had neither the plans nor the technical specifications, the cellar master turned to APC, which :
- Identifies the material
- Produces CAD drawings of the parts
- Manufactures new parts
With maximum responsiveness, the disgorging campaign did not have to suffer from this incident.
BAR MACHINING CENTRE
For machining and milling aluminium and plastic profiles up to 6 m long.
To make our casings, we have an exclusive range of aluminium and stainless steel profiles from Milpass. Cutting, bending, drilling, etc. all require extreme precision, so in 2021 APC invested in an ELUMATEC 122/70 machining centre, which allows us to automate the production of the various components with flexibility and responsiveness.
Headlines
Latest projects
APC shares its latest achievements with you, including casing, compliance, specific machining of various plastics and composites, design, and safe working environments for your teams.
SEE ALL OUR PROJECTS